This Link: "The Couples Counseling Process"
Article II. Goals and Procedures in Counseling
By Reuben E. Gross, M.A., M.S., PhD, ABP, ABBP, FAACP, LMFT
Office Address: 1299 Wellington Avenue, Teaneck, NJ 07666
A. Achieving Your Goals
Fortunately, by the time a couple reaches the office of a marriage counselor, they realize that our culturally bred fantasy of getting married and automatically living happily ever after is a myth. You both understand that keeping a relationship on track requires a lot of caring attention and constant fine-tuning. In order for a marriage to develop and grow successfully, each person must have respect for the other's opinions, show sensitivity to their feelings, and practice openness for honest communication.
Concurrent with the development of competence in the above-mentioned qualities, we approach head-on the specific issues that are causing you distress and prompted you to seek counseling in the first place. My primary focus is to help you reach an understanding of a solution to, or at least a reasonable compromise to, and resolution of the outstanding problems as quickly as possible and bury the hatchet. This can be accomplished by a mutual commitment to throw yourselves into the counseling process so that you both may learn and put into effect a caring and loving attitude and new communication and interactive skills. We hope to recapture the romance of your early courtship, resume your enjoyment of each other's company, find greater harmony and satisfaction with each other, and peace and contentment in the marriage.
B. Procedures in Counseling: Content and Process

Content: The content of our sessions will cover the topics that you initially presented, your replies to specific questions that I pose about your relationship, and the answers that you give to the questionnaires that will be offered to you. Additionally, our meetings are open to any appropriate subject that you or your partner may wish to introduce at any time. This might include something hidden or unmentioned until now, or perhaps a continuation of a subject that had been explored in the past but has not been completely resolved.
Process: In addition to our focus on your specific complaints or areas of unhappiness, we also focus on process, viz., the nature of your interactions in presenting these problems to your spouse and your previous attempts at trying to solve the problem. In the area of "process," we assess the effectiveness of your:
1. Communication with each other.
2. Problem-solving skills.
My program offers full training for skill enhancement in both of these areas. We not only model and practice these skills in session, but I also give structured homework assignments so that you may integrate these new habits so that they become a natural mode of interactions with each other. Click here for five articles on "Effective Communication."
End of Article 2 "Goals And Procedures in Counseling".
For more articles on the Marriage & Couples Counseling Process please click here.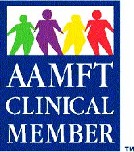 Inquiries Welcome




The quickest way to reach Dr. Gross is by phone.