Article I. Brief Overview:



The Marriage and Couple Counseling Process
By Reuben E. Gross, M.A., M.S., PhD, ABP, ABBP, FAACP, LMFT
For a free 15 minute consultation call:

Office Phone: (201) 836-2737
Cell Phone: (201) 218-3112
Office Address: 1299 Wellington Avenue, Teaneck, NJ 07666
A. Your First Call
Since I am not part of a hospital or psychological clinic, but rather a marriage counselor and psychologist in private practice, when you call my office, you speak directly to me. I'll be happy to spend time with you, at no charge, sympathetically exploring your reasons for inquiring about marriage, pre-marital or individual counseling. We can arrange an appointment at that time, or if you prefer, you can talk it over with your spouse and call me back. If your spouse/partner is unwilling to come, it may be even more important for you to come and start the process. When we meet, I will help you explore new approaches to alleviate the situation; hopefully, your spouse to join you in the process of fighting for the success of your relationship and help you explore options that you may not have considered. Please click here for articles on "Spouse Resists Counseling."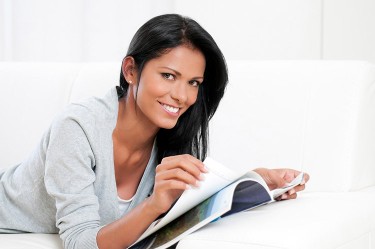 B. Questionnaire
Prior to my meeting with a couple, I sent a questionnaire as an email attachment which is to be printed in duplicate by the couple and filled out privately by each of you. The questionnaire asks about the nature of your relationship with your spouse, your level of satisfaction in different areas, the adequacy of your communication, and your wishes for change. This time- and cost-effective exercise affords both of you an opportunity to organize your thinking so as to make maximum use of the time spent with me at our first meeting. You bring your written responses to the initial session. Your answers give me a wealth of information which saves us many hours of exploration and interview and gives us a jump-start in the counseling process. This information helps us in formulating our agenda and counseling and serves as a baseline for evaluation of progress at future meetings.
C. Counseling Begins With the Initial Consultation
Counseling, which includes feedback from the counselor, specific suggestions for the couple, and guidance, begins with the very first meeting. Understandably, long term solutions can only be reached after a thorough exploration of the complaints, problems, and emotional reactions each partner experiences, getting each person to see their partner's point of view, getting each person to understand their own shortcomings or failures in the interaction, and a recognition by both parties how negative emotions expressed in an attack mode and other negative interactions escalate the situation. After meeting both of you as a couple, once twice, I often schedule an individual meeting with each of you. This affords each individual the opportunity to elaborate on his/her replies to the questionnaire, explain in greater detail certain facets of the home situation, or bring up items that they weren't ready to present earlier. The latter may include past history in this marriage and/or the history of previous relationships. Each person brings to the relationship his individual personality, philosophy, expectations, modus operandi, and personal baggage.
D. Counseling Goals
My immediate initial goals include relieving your tension, fears, or depression about the low level of your relationship and your concerns about its future. I do my best to provide encouragement and inspire hope by helping you understand how you, as a couple, got into this low state of affairs because of ineffective, inadequate, or counterproductive behaviors by one, or both parties, towards the other. I encourage you both to explore, consider, and implement other, more constructive modes of thinking and feeling about your partner and the situation. This will lead to the abandonment of the inadequate or ineffective approaches that one (or both) of you have been using towards the other and the adoption of proactive, positive, constructive, caring, loving, and effective behaviors that will satisfy your partner and at the same time inspire cooperation and accommodation in your partner to satisfy you, thus bringing about the changes you so ardently desire.
In contradistinction to what may take place at home, the counseling sessions take place in a quiet office setting wherein both of you will have an opportunity to enumerate specific problem areas, explain what you mean, elaborate your hurt, pain, frustration, disappointment, anger and other emotions in a constructive fashion. You will have a peaceful and supportive environment wherein you will be encouraged to delineate the needs and wishes that you hope to satisfy in your marriage and get your spouse to listen respectfully, comment caringly, and commit to appropriate behavior in the future. Click here for my article on "Happily Ever After?"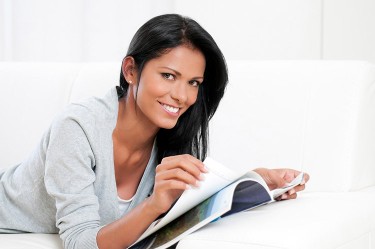 E. Homework Assignments
The purpose of homework assignments is to enrich our sessions, extend the impact of each session, and maintain momentum from meeting to meeting. Sometimes I assign tasks that require written responses to help you explore yourself, your partner, your interactions and to evaluate important themes in your marriage. The information elicited by this approach enriches the material that you bring up during our counseling sessions and is used during subsequent meetings as a map and guide for our work together. At other times, I assign specific activities for you to do (including reading) as well as the weekly "business meeting." which you have with each other to augment the work that we do in a session.

End of Article 1 "Brief Overview of the Marriage/Couple Counseling Process."
For more articles on the Marriage & Couples Counseling Process please click here.
For information on my Training, Credentials and Theoretical Orientation please click here.
Inquiries Welcome



The quickest way to reach Dr. Gross is by phone.