Relationship Counselling for Both
Married and Unmarried Couples
Marriage counseling and premarital couples counseling (aka relationship counseling, couples therapy) is an educational experience that emphasizes self-exploration, self-revelation, and the acquisition of interactive skills, which promote mutual understanding, recognition, respect, appreciation of your partner, and the ability to fulfill your own as well as your partner's expectations in marriage. Other goals of relationship help include learning, developing, and practicing in session with Dr. Gross, and at home, via homework assignments, techniques for constructive communication, and conflict-resolution for long-term marital harmony. This approach in relationship psychology equips you and your partner with lifetime tools that will enable you to honestly and effectively confront and resolve whatever problems may arise in the future in addition to enhancing your relationship and creating a lifelong harmonious setting with each other. Please click here for six articles on "How Does Marriage And Couple Counseling Work?"
In marriage, or couples therapy, for married and unmarried couples, Dr. Gross has a highly developed training program to help couples improve their communication on an emotional level as well as on an intellectual level, and grow in their ability to listen and understand their spouse's point of view, and his/her reasons for taking that position. This program is particularly helpful with couples who argue futilely, escalate into fights, or, to protect themselves, withdraw during arguments/fights without resolving their differences, or have become so discouraged that they have virtually stopped communicating altogether about personal relationship issues or any other sensitive matter and live a roommate type of existence.
As an experienced and licensed marriage and couples therapist who is an expert in communication, Dr. Gross will teach you constructive communication skills, which will enable you and your partner to explore problems as a team and come up with solutions that meet both of your needs during your marriage counseling session. For more information on this subject, please click here for my article "The A-B-C's of Communication." You may also be interested in my article "How to Complain Diplomatically and Argue Constructively Without Fighting: Looking for a Win-Win Situation" click here and for other articles on developing effective communication skills.
Dr. Gross will help you with a wide variety of other problems and the resulting negative emotions that come to the fore. Couples often report frustration, disappointment, hurt, anger, loneliness, pain, and depression due to lack of understanding, diminished affection, loss of friendship, infrequent sex, emotional separation, and a general lack of togetherness during their relationship therapy season. Additional areas of concern may involve a lack of respect for the partner's opinions or feelings, insensitivity to each other's emotional needs, and disproportionate outbursts of anger. With Dr. Gross's understanding of relationship psychology, he will help you explore, evaluate, and agree upon your respective roles and responsibilities to each other, to children (if any, from this or a previous relationship), the day-to-day tasks of living and loving, and making plans for the present and future with each other. If your spouse resists marriage counseling, please click here for "What if Only One Person is Motivated?" click here for "Spouse Resists Marriage Counseling."
Other problems that bring couples to marriage counseling may center around money, interference from in-laws, anger management, activities of a partner outside of the home, "friend" relationships with ex-lovers or ex-spouses. Dr. Gross is very skilled when working with problems of infidelity. One of his specialties is his work with crisis situations such as the discovery of online, or in-person, emotional attachments with a member of the opposite sex, as well as lying and suspected —or admitted— physical intimacy, and the consequent emergence of feelings of shock, betrayal, depression, anxiety, anger, lack of trust and numerous other emotions which shake the equilibrium of the hurt party and sometimes threaten the future of the marriage. For more information on this shattering experience, click here for his article "Can There Be a Silver Lining Around The Cloud of Infidelity?"

Reducing Conflict of Couples is Half of the Goal
Increasing Harmony and Joy is the Other Half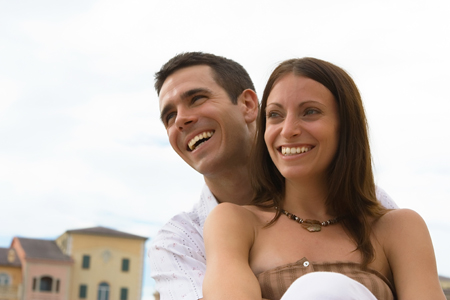 In addition to helping you reduce the frequency and intensity of your negative interactions, Dr. Gross will help you revive your love relationship with exercises that stimulate expressions of praise and appreciation to each other on a regular basis during your relationship therapy season. He works with you on exercises that help you reveal to your partner your emotional needs. He will encourage a commitment from each of you to attend to and fulfill those stated needs as much as possible and engage in enjoyable activities which will enhance your relationship and serve to blend you as a couple.
Click here for " The Hidden Agenda in Marriage."

People marry to increase their happiness, not their misery. Nor do they marry to feel alone in the relationship or to spend the rest of their life in frustration, strife, and pain. They want to enjoy life, have fun, and share their thoughts, feelings, and experiences with their spouse in all the complexities of the relationship (partner, companion, friend, playmate...etc.). Spouses want to grow together as they age, not apart. Dr. Gross' goal is to help you recapture the love, romance, mutual goodwill, togetherness, kindness, and teamwork that characterized their relationship at its height. This will come about with a greater understanding of —and sensitivity to— each other's needs and increased knowledge of what marriage is all about. When you express your new commitment and attitudes to your partner by putting into practice various caring behaviors and pleasurable joint activities, you will come closer to your aspired goals with each other and significantly increase your chances of rekindling some of the magic that characterized the beginning of your relationship.
I Offer Daytime, Evening & Occasional Weekend Hours; Emergency Appointments Upon Request.
I offer personal and online help.
Call (201) 218-3112 or (201) 836-2737 in Bergen County, NJ, to speak with a solution-oriented
Dually Licensed NJ Psychologist and Marriage Counselor with 39 years of experience
helping couples achieve harmony, peace, and love.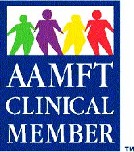 Inquiries Welcome

The quickest way to reach Dr. Gross is by phone