Dually Licensed Marriage Counselor


and Psychologist in Teaneck, NJ


Dr. Reuben E. Gross, Ph.D. of Bergen Marriage & Couples Counseling, is a dually licensed marriage counselor and psychologist in Teaneck, NJ; he also works with unwed couples. He does marriage counseling and couples therapy; he also works with individuals. Dr. Gross was highly trained and has 39 years of experience. He was awarded Diplomate Status by fellow experts and professionally recognized with excellent credentials and honors in Bergen County, NJ. Dr. Gross also offers effective communication and a host of other articles for couples. Please see the word menu above.

Call for marriage and couple counseling in person or online.
Free 15 minute consultation:

Office: (201) 836-2737
Cell: (201) 218-3112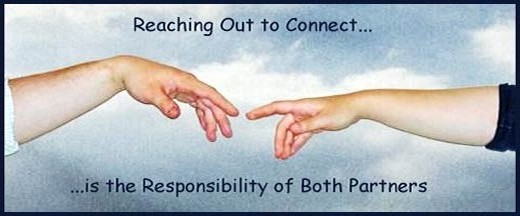 Licensure, Diplomate Awards, & Professional Memberships
New Jersey Board of Psychological Examiners License to Practice Psychology #851

New Jersey Licensed Marriage and Family Therapist #139

Diplomate in Psychotherapy, American Board
of

Psychotherapy

Fellow, American Academy of Clinical Psychology

Member of the American Psychological Association

Clinical Member, American Association for Marriage and Family Therapy

Clinical Member, NJ Chapter of the American Association for Marriage and Family Therapy

Diplomate in Clinical Psychology, American Board of Professional Psychology
Abbreviated Resumé of Reuben E. Gross, M.A., M.S., Ph.D., Diplomate, A.B.P., Diplomate, A.B.P.P., Fellow Academy of Clinical Psychology, F.A.A.C.P.



After college and prior to graduate school in psychology, Dr. Gross lived near Manila for eighteen months while serving as an officer in the U.S. Air Force. In addition to his Air Force service, after duty hours, he was enrolled at the University of the Philippines, where he studied the political, sociological, religious, and cultural foundations of many countries in the Far East and earned an M.A. in Political Science. During his tour of duty, he traveled extensively in that part of the world. Following his Air Force experience, he worked for a youth organization and subsequently began to study psychology. He earned an M.S and Ph.D. in psychology from Yeshiva University in New York, NY. Since then, he has enhanced his cultural and ethnic knowledge through visits to countries in the Mid East, Asia, Africa, Europe, and Central America.
Concurrent with his graduate studies in Psychology, and subsequent to them, Dr. Gross has held a number of appointments in the field of mental health. These include: a 3 year full-time training and internship program in marriage counseling, couples therapy and psychotherapy at the Blanton-Peale Graduate Institute in New York, served as a Staff Psychologist at the Advanced Center for Psychotherapy, Queens, NY; held the appointment of Clinical Psychologist, Bureau of Mental Health Services, Family Court State of Brooklyn, NY; Clinical Associate, Psychological Service Center, New York Society of Clinical Psychologists; Assistant Professor, Long Island University, Brooklyn, NY; Staff Psychologist Bayshore Counseling Center, Bayside, New York; Staff Psychologist, Division of Psychological Services, Farleigh Dickinson University, Teaneck, New Jersey; Faculty Member, Psychiatric Residency Training Program, Department of Psychiatry, Bergen Pines County Hospital, Paramus, New Jersey; Field Supervisor in Clinical Psychology, Graduate School of Applied and Professional Psychology, Rutgers University, New Jersey; Adjunct Professor of Psychology at Touro College, New York, NY. Dr. Gross wrote a weekly column for The Jewish Standard, New Jersey, on the dating and mating problems of singles.
Concurrent with most of these appointments, Dr. Gross has had a private practice in which he specialized in psychological testing and in relationship help by conducting couple counseling, premarital and marriage counseling, and individual psychotherapy in New York City and in Teaneck, New Jersey. This included direct services to clients, as well as supervision of other professionals in Bergen County. In view of his various staff and academic appointments, he has had many years of experience working with a wide variety of clientele and problems. At this point in his career, he specializes in marriage counseling, couple counseling, relationship help, and psychotherapy with individuals.
Dr. Gross' Theoretical Orientation
In view of his dual licensure and close to four decades of practice as a Licensed Psychologist and as a Licensed Marriage and Family Therapist (LMFT), Dr. Gross has had extensive experience as a marriage counselor and psychotherapist with many individuals and couples covering a wide panorama of age, education, ethnic and cultural heritage. His frequent attendance at professional conventions in both disciplines and participation in continuing education classes, seminars, and extended educational programs has greatly expanded his repertoire of therapeutic techniques. When working with clients, he draws from many modalities, including Psychodynamic, Therapy, Cognitive/Behavioral Therapy, Rational-Emotive-Behavioral Therapy (Dr. Gross has an Advanced Certificate from The Albert Ellis Institute), Emotional Focused Couple Therapy, Solution-Focused Marital Therapy, Schema Marital Therapy, John Gottman's "Relationship Theory," and the "Prevention and Relationship Enhancement Program" (PREP) for couples.
Drawing upon this rich background of training and experience, Dr. Gross will approach your individual or relationship problems with a richer perspective and insight. He will recognize psychological resistances, emotional logjams, and vicious cycles, and he will assist you in overcoming them as quickly as possible. He will help you understand, evaluate, and neutralize the emotional baggage that you bring to your present situation so that you may be free to lead the kind of life that you choose. Dr. Gross is readily available by e-mail or phone to explain his services and help you clarify your counseling needs, wishes, and goals. He will be happy to answer your questions and will not charge for an e-mail or brief telephone conversation. Click here for five articles on "How Does Marriage & Couples Counseling Work?"
Continued Education Beyond The PhD
NJ Licensed Marriage and Family Therapist
All Licensed Marriage and Family Therapists in NJ, are required to take 20 hours of continued education per annum to maintain their licensure. Dr. Gross has maintained that schedule for 39 years. The seminars he has taken are too numerous to mention here.
Licensed Psychologist, NJ, and New York:
In addition to the above, Dr. Gross has had educational experiences beyond his Ph.D. by voluntary taking numerous psychological courses/seminars at Psychological Conventions and in private settings to satisfy his personal interests, including Training at The Institute for Research in Hypnosis, NY, The Milton H. Erickson Institute of Hypnosis, NY, Washington Institute of Psychotherapy, NY, Academy of Psychology, PostGraduate Center For Mental Health, University of Medicine and Dentistry of NJ, Instructional Resource Registration, Department of Psychology, Hollisword Hospital, Department of Psychology, V.A. Hospital Lyons, NJ. Frequent participation at National Conventions of the American Association for Marital and Family Therapists in seminars on Marital and Premarital Counseling, Personality, and Sex Disorders. Membership in Peer Supervisory Groups for many years. Personal psychoanalysis and psychotherapy: both individual and group.
Dr. Gross has organized and chaired nine
symposia presented at the NJ Psychological Association's annual meetings on a variety of psychological subjects.
Inquiries Welcome
The quickest way to reach Dr. Gross is by phone at