Spouse Resists Counseling





Article I. Different Levels of Motivation



to Maintain the Relationship
By Reuben E. Gross, PhD, ABP, ABPP, FAACP, LMFT
A. Ideally Both Persons Are Highly Motivated
to Maintain the Relationship
In this category, the two individuals that come for counseling, be they married, living together, or just dating in an exclusive relationship, affirm their love for each other at the very first session and express their absolute intent of staying together. Both individuals are highly motivated for therapy. They come for couple counseling because they do not know how to translate their love into a comfortable, relaxed relationship. Although their motivation to find happiness with each other is high, their ability to interact successfully is low.
In some cases, in spite of a strong mutual attraction and love, the individuals experience frequent disagreement, criticism, and fighting. Their negative interactions eat away at the relationship and they see no end to their predicament. They are convinced that they can –and should– be happy with each other, but achieving this goal eludes them. There are many reasons why spouses fight. Sometimes they fight because of chronic frustration at not having a number of their reasonable needs and expectations met by their partner. At other times they fight because of a specific problem e.g. jealousy, control, or over-attachment to a hobby, work, etc. Sometimes one, or both members are too much under the influence of a third party e.g., one's mother, or other member of spouse's family of origin, or friends. In still other cases, the problem expresses itself in a variety of situations but the underlying dynamic may be immaturity, self-centeredness, inability to communicate effectively including express positive and loving emotions, inability to develop closeness and maintain intimacy, complain diplomatically, resolve differences respectfully etc.
In other cases, two spouses have led peaceful, parallel, separate lives (no fighting or bickering), and have drifted apart over the years. These spouses do not share too much with each other and their sex life may have diminished. Eventually, one or both may begin to feel alone in the marriage. The analogy that I like is that of two horses working very hard as they are hitched together and pulling a wide plough (the family). Each horse is laboring to do its share, but has blinders on its eyes and is looking ahead. It does not look to the side and relate to its companion. Couples in this situation know that although each person is doing his best to keep the family going, and the work is being done, something very important is missing in their personal relationship; they wonder where the marriage is heading. Perhaps the couple has been jolted by an innocent flirtation or even an act of infidelity by one of the partners. At this juncture, the couple realizes that they have reached a crisis in their relationship and wisely seek marriage counseling.
B. Some Times One Person is Highly Motivated. The Other Is Discouraged and Poorly Motivated to Maintain the Relationship
As noted earlier, not all persons who come for counseling share with their partner the same level of unhappiness nor the same interest in keeping the relationship going. Some couples come for counseling because one person is very interested in maintaining the relationship, yet, the other person is not. In such a case, the disillusioned partner might say that she has "suffered too much" and has exhausted her energies in trying to get her partner to change. Although the disillusioned person (the "F") may have even given up hope, she agreed to marriage counseling as a favor to her spouse because her husband sees the marriage as a "B" or "C," or even "D," but does not wish to see the dissolution of the marriage. Thus, even if one partner is so discouraged that she doubts the prospects for happiness and stability, and is barely holding onto the relationship, the other partner might strongly wish to repair and solidify the relationship and be willing to do virtually anything to please his partner and save the marriage. Of course, in this and other examples that I give, the genders may be reversed. In my experience, dissimilarity in goals, or a disparity in the partners willingness to work at the problems occurs with both married and unmarried couples.
Understandably, when one person lacks enthusiasm, the other must do his best to instill confidence in the heart of the disillusioned partner and work twice as hard to get the relationship back on track. My favorite analogy for this situation is that of two people in a canoe on a large lake quite a distance from the shore. The sky clouds up, a wind is blowing waves on the lake, and it is clear that a storm is brewing. If they don't get back to shore quickly, the canoe might be swamped and they can be thrown into the water. It is imperative that both paddle as efficiently as possible. Now, suppose one person paddles incorrectly, half-heartedly, or for whatever reason stops paddling (is exhausted, handicapped, doesn't understand the severity of the problem, believes that they'll never make it anyhow, etc.), what should the other person do? I would say: address the situation calmly and supportively and do his best to get as much cooperation as possible. Following this, he should paddle twice as hard.
Now, to change the metaphor, in cases where the marriage is hanging by a thread, if the motivated partner commits himself to making it work and changes his behavior sufficiently so that positive changes take place, there is a chance that a healing process will take place, negative feelings on the part of the disillusioned partner will gradually weaken, and positive feelings will emerge.
When this happens, the negative interactions and despair are gradually replaced by caring behaviors and hope. The pleasant interactions and positive experiences that the individuals share gradually change the climate of the relationship. New memories emerge which helps the individuals recall the wonderful times that they had at the beginning of their relationship. The negative feelings that brought them to counseling begin to fade and are slowly overridden by the ever-increasing number of pleasant experiences and happier feelings. The individuals go out on more "dates" to spend more quality time with each other at home, are more affectionate, improve their sex life and find that they enjoy each other's company more and more.
The couple will also behave with more respect, care and consideration for each other and slowly find peace and contentment in their bond. With the help of marriage counseling, distressed couples will generally come away with better understanding of themselves and their spouse, and a more enjoyable, mature, understanding, happier, and stronger relationship than they ever had in the past.



C. Both Partners Are Discouraged but Are Nevertheless Motivated to Stay With Each Other
1) Marriages That Are Held Together by External Constraints to Separation
In some situations, the "in love" feeling that each person had for each other when they first met may have dwindled greatly, remains only as a spark or perhaps only as a memory. However, even if they are both hurt, disappointed, alienated or angry, they do not necessarily hate each other. The problem is that the disappointment, hurt and/or alienation have grown to such a point that both individuals are utterly discouraged. In such a case, the relationship has deteriorated so much over the years that both persons are now ready to throw in the towel. Many of these couples are so frustrated in their attempts at resolution and exhausted from futile fighting that they would split up if not for children, financial, familial, cultural, religious or other external constraints. For these reasons, they will not go to a divorce attorney unless they have exhausted every possible approach to remedy their deteriorated situation.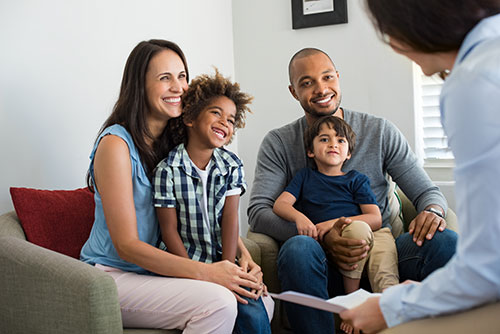 When a couple does not see divorce as a viable alternative, and see no success in their own efforts at remediation, they seek the help of a marriage counselor. These couples are determined to pull themselves out of their morass and since they are so unhappy they cling to the hope that there is only one way they can go: up.
And they do go up when they throw themselves into the therapeutic process and stick with it.
2) Marriages That Are Held Together by Internal Constraints to Separation
In some instances, there are no external constraints to separation; the couple is free to pick up and go. but there are internal constraints. What are these internal constraints? People are reluctant to pull up stakes and walk away for a variety of reasons. Some fear the personal stigma of failure. Others wish to avoid a probable loss of self esteem and self blame, especially if this is their second or third serious attempt at marriage or living together. Others, male and female, not wishing to be alone, realize that to find another partner, they would have to return to square one of the dreaded singles scene.
Sometimes the internal constraint has to do with biology and time, viz., in the case of a female who wants to have children and is concerned that her biological clock is ticking away. Such a person might conclude that she doesn't have the time, nor the patience to start all over again with another man nor is there any assurance that she'll be more successful with her next partner. Some of the individuals who are determined to strive hard to preserve their relationship believe that there is "nothing better out there anyway" (this may or not be true) since "nobody is perfect and all men and women have one problem or another" (this is certainly true).
Many others committed to striving for the success of their marriage/ relationship are fighters by nature and don't give up easily. For them, just because something is not working is not an excuse to walk away. These individuals are confident in their ability to solve problems, and hate to see their dreams for happiness go up in smoke; this attitude is especially compelling to a person who has invested many years into a relationship. These persons see divorce as a cop-out and they will not give up without a fight.
In still other situations, no matter how unhappy they are and no matter how poorly they treat each other, both spouses forcefully affirm that they love each other. Sadly, they are stuck in a neurotic struggle that they cannot control and want to be liberated from their neurotic bondage. Having married for love with the intention of building a happy family, these people have absolutely no thought of splitting up and will not abandon their goal without giving it everything they have.
End of article 1 "Different Levels of Motivation to Maintain The Relationship"
FOR MORE ARTICLES ON "SPOUSE RESISTS COUNSELING" ARTICLES CLICK HERE.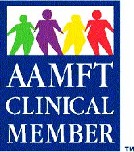 Inquiries Welcome


The quickest way to reach Dr. Gross is by phone.